Non Flammable Liquefied Gas Refrigerant Freon R134




1.Refrigerant gas r134a is used as refrigerant in automobile air -conditioning ,household and com-mercial refrigerant applications. It can also be used as aerosol, flame retardan , and blowing agent in pharmaceutical , agro-chemical , cosmetics and cleaning sectors.


2. Different package to choose including 1kg /13.6kg/22.7KG/50L/60L/100L/926L/ISO TANK
3. DOT /CE cylinder available
| | |
| --- | --- |
| Model | R134a |
| Molecular formula | CH2FCF3 |
| Molecular Weight | 102.03 |
| Boiling point 101.3Pa(°C) I | -26.1 |
| Freezing point 101.3Pa(°C) | -96.6 |
| Density 30°C(kg/m) | 1188.1 |
| Critical temperature(°C) | 101.1 |
| Critical pressure(MPA) | 4.06 |
| ODP | 0 |
| GWP | 1300 |
| Purity | ≥99.9% |
| Water content | ≤0.001% |
| Acidity | ≤0.00001% |
| Evaporation residue | ≤0.01% |
| Chloride content | - |
| Appearance | Colorless and clear |
| Odor | Odorless |


Company profile



JINHUA SLIHE CHEMICAL is locatd in Zhejiang province, it is main production base for refrigerant. We have r134a r410a,
r404a,r507,r32,R290,R1234yf and so many other new type. Currently we exported to UK,Portugal,Russia,Brazil,Morocco,
Nigeria,South America and some country in Middle East . With the concept of quality first ,customer first,wetake zero complaint
from 2010 until now.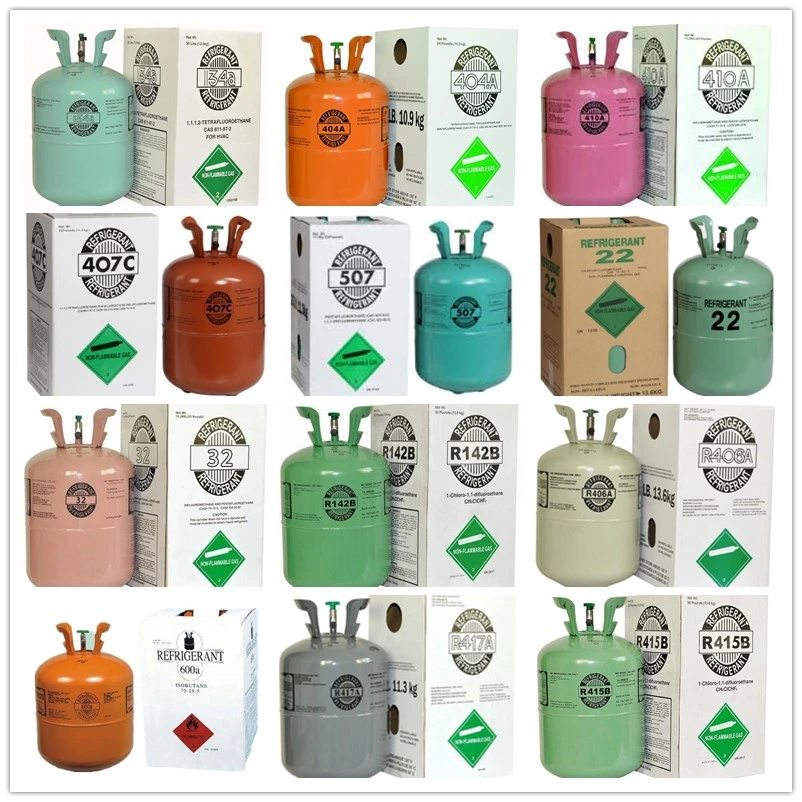 Pls feel free to contact us to know more details