Good Quality Cheap 7 bar 8 bar 10 bar 13 bar Air Compressor Made in China
Main Features:
1. The flexible belt will be automatically tensioned in use. Through adjusting the tension, minimize the loss of pressure and power, to enhance the efficiency of compression.
2. Using the precise spin-oil separator and special two-pole buffer separation, it can minimize the oil consumption, guarantee the outlet gas purity, and extend the lifetime of filter elements.
3. With the toothed V-belt, it has good heat dissipation, long life, higher gear drive and transmission efficiency, as high as over 98%.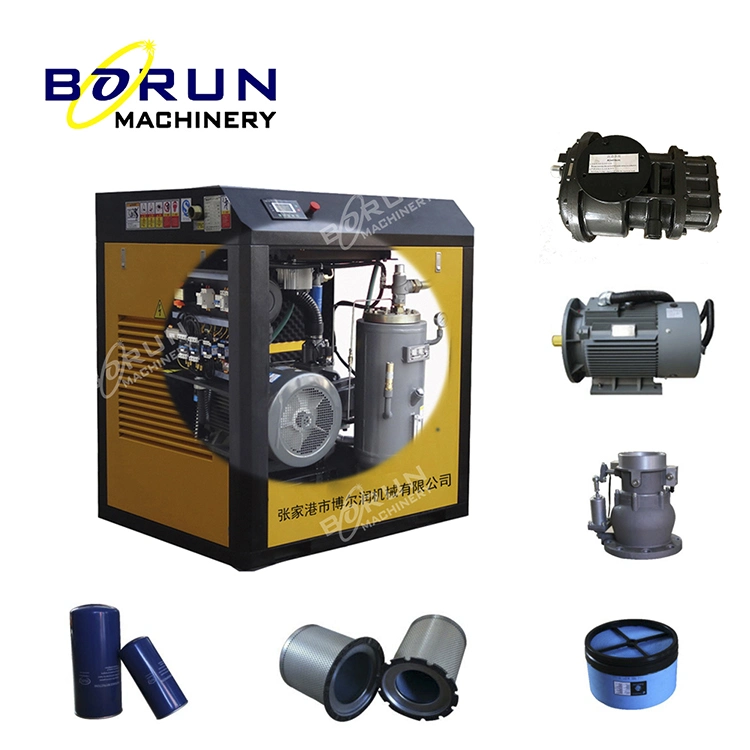 Oil Filter: Good Quality filters ensure longer working life and save the maintenance time and cost.
Stainless Steel Hoses: High and low temperature resistant, high pressure resistant.
Compressed Air Vessel: Reduction of pressure drops and energy costs, quality air with low oil content.
Air End: Imported DLOL air end, advanced profile design.
Electric Motor: Premium efficiency Totally TEFC IP54/IP55 motor (Class F insulation) protects against dust and chemicals etc.
Air Filter: Two-stage dust removal and filtering system with efficiency of up to 99.9% even in heavy-duty environment.
Cooler: High quality aluminum material, alternating expression cooler fins, ensure the perfect radiating effect.
Technical parameters: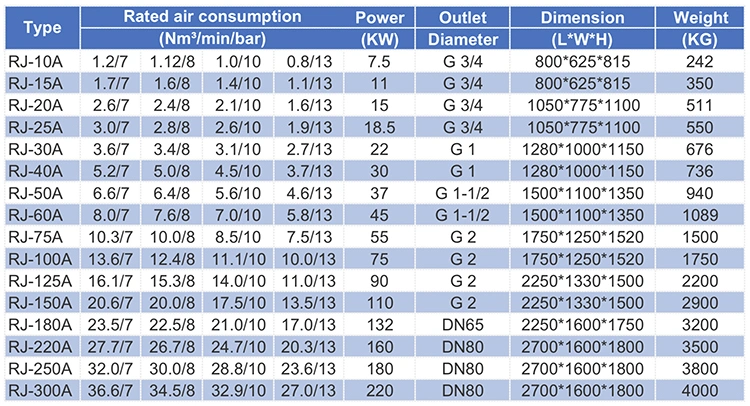 Our workshop: